A Soulful Sojourn
Whether you are looking for a peaceful location for a personal or group retreat, space to conduct a meeting or workshop, or to celebrate a special event, Marydell has a unique ability to meet your needs. Please contact our office to learn more about how we can accommodate you on our beautiful grounds.
NOTE: I think we should talk about what they they should bring, some of the features mentioned on the property page. You can answer most frequently asked questions here as well. If this is all the content for this section then we should put it on the Experience Marydell page.
Madeline Rosario, New Settlement House
"What drew me to Marydell was being able to expose my students to the outdoors and an environment completely different from what they are used to. Most of my participants are not use to seeing so much greenery and they do not get to go outside their neighborhood. I felt the beautiful grounds at Marydell were a great experience for the children. I wanted also to provide a safe space for my participants to go swimming.
Marydell is a special place because the staff has always been very kind and caring towards the children and my staff. It is very well maintained and the children really love it there. They get to learn a lot about nature. The hikes, beach walks, and natural crafts make our inner city day camp feel almost like a traditional sleep away camp. The addition of the garden has been a wonderful experience for the children as well."
Sister Cecilia, One To One Learning
"I was looking for a place that would provide enough class room space for small group learning for over 250 students. I found Marydell an ideal space and am using four of the buildings, providing room for 30 groups of students, each with between 6 to 8 student groups.
Marydell is a holy place, with a rich history of tradition and service. Nature surrounds us, evergthing is in beautiful harmony, plants, trees, and animals. Each season has it's own beauty. Members of Administration and Staff are welcoming and hospitable. You will feel peace and harmony when you are here."
Our Events
♦ MARCH
Maple Sugar Day
♦ MAY
Planting Party at the
Marydell Children's Garden of Faith
♦ OCTOBER
Fall Children's Celebration
♦ NOVEMBER
Putting the Garden to Sleep
♦ DECEMBER
Tree of Peace and Light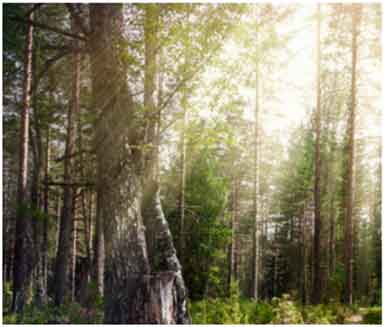 Our Founders: Sisters of Our Lady of Christian Doctrine
We believe in a reverence for all of life that flows from a holistic spirituality that honors the presence of God in all that exists. Moved by the spirit of the Incarnation, we commit ourselves to proclaim the Gospel through lives of prayer and service.
By our solidarity with and empowerment of the poor and marginalized, we seek to bring about a new order of peace and justice which recognizes the dignity of all persons. — Chapter 1998