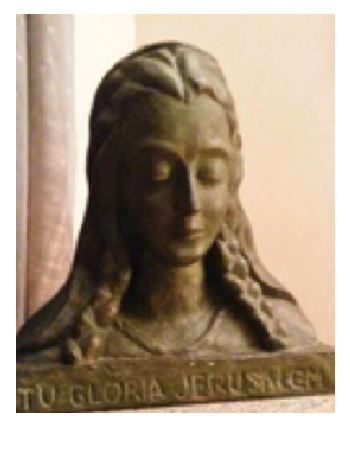 Sculpture of Mary done by Sr. Lucilla Berretti, RCD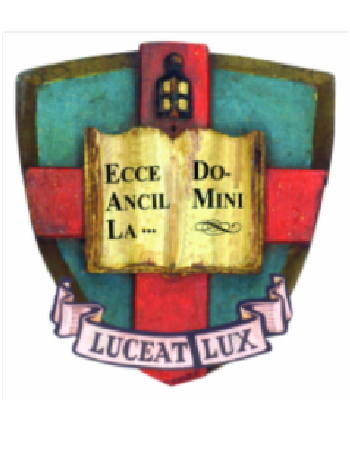 Our spirituality is one of the richest gifts left to us by Mother Marianne. The scriptures, Eucharist, divine office, and the Spiritual Exercises of St. Ignatius were the sources of her strength and courage. The Gospel, the celebration of the Eucharist, and morning and evening prayer of the Liturgy of the Hours are the basis of our union with God. We know our faithfulness to the Church's ministry of Christian Doctrine depends on our being women of prayer.
As Sisters of Our Lady of Christian Doctrine, Mary, the Mother of Jesus, is our patroness. As a woman and mother she models the obedient listening and faith-filled response to God's call. For this reason, and because our spirit is that of the Incarnate Word, the special day of celebration for the congregation is the Feast of the Incarnation, March 25. In imitation of Mary's response to God's call in her life, we choose her words at the moment of the Incarnation to be our motto, "Behold the handmaid of the Lord. Be it done to me according to your word."
Called To Community
Community life is supported and sustained by the encouragement, respect and honesty of each member. To be apostolic contemplative women of the church, a simple lifestyle must be nurtured by a spirit of prayer, penance and silence. Through living gospel love, community life will be a true source of energy for personal holiness and for apostolic ministry.
Our Events
MARCH
Maple Sugar Day
MAY
Planting Party at the Marydell Children's Garden of Faith
OCTOBER
Fall Children's Celebration
NOVEMBER
Putting the Garden to Sleep
DECEMBER
Tree of Peace and Light