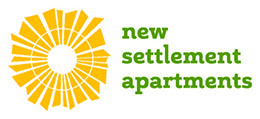 New Settlement
New Settlement envisions a vibrant, diverse and equitable community in which all individuals and families have the power to make quality choices about education, employment, housing, wellness and creative expression. Through educational programs and community services open to all area residents; through organizing and advocacy toward educational reform in local public schools; and through creative partnerships with groups and institutions that share our goals, New Settlement has made a noticeable difference in the quality of life in the neighborhood in the last 26 years — and is poised to do more in the future.
Click here to learn more.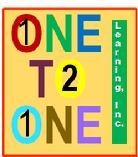 One To One Learning
One to One Learning, Inc. is a not-for-profit, incorporated, outreach organization, founded by the Dominican Congregation of Our Lady of the Rosary. Their mission is to provide English classes and other supportive services for immigrants to empower them to reach their full potential and to lead meaningful lives in the communities in which they live and work. At day and evening designated sites, the volunteer teachers and director take a holistic approach in assisting students to achieve their individual objectives through small learning groups. This format encourages interaction that leads to building bridges of understanding between persons of different cultures. The organization serves Latino, Haitian and other immigrants of Rockland County and its environs in many ways that improve the general welfare of individuals as well as the community.
Click here to learn more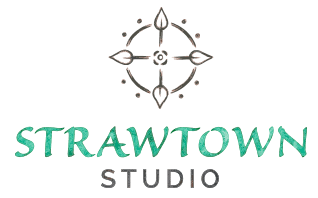 Strawtown Studio
Strawtown Studio has been developing nature art programming for over 15 years. It began as an artist-led initiative to provide more opportunities for children to relate with the natural world, and learn about themselves, in a creative community. Today, Strawtown Studio is a 501c3 not-for-profit with a full-fledged curriculum. They serve youth and communities in the lower Hudson Valley, primarily Rockland and Westchester Counties. The Strawtown education model is place-based, and is developed around the beauty and workings of the unique natural areas where they teach. Their artist and educators also seek to model and inspire environmental stewardship through engaging in local citizen science and community advocacy projects. At Marydell -near the base of Hook Mountain and Nyack Beach on the wide bays of the Hudson River – Strawtown offers nature art programs that draw from the landscape features of the river, mountain, meadow, and woods. Strawtown's program office and main teaching site are also located at Marydell.
Click here to learn more
"I was looking for a place that would provide enough class room space for small group learning for over 250 students. I found Marydell an ideal space and am using four of the buildings, providing room for 30 groups of students, each with between 6 to 8 student groups.
Marydell is a holy place, with a rich history of tradition and service. Nature surrounds us; everything is in beautiful harmony, plants, trees, and animals. Each season has its own beauty. Members of Administration and Staff are welcoming and hospitable. You will feel peace and harmony when you are here. "