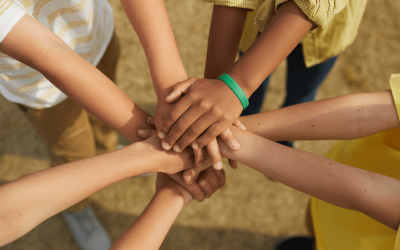 Giving TuesdayThis Giving Tuesday, please consider making a donation in support of these programs to Marydell Faith and Life CenterWe are honored to provide these opportunities to children who don't always have easy access to them
Giving TuesdayThis Giving Tuesday, please consider making a donation in support of these programs to Marydell Faith and Life CenterWe are honored to provide these opportunities to children who don't always have easy access to them
Advent Evenings of Prayer & Reflection Amidst the business of the season, this is a wonderful way to prepare our hearts for the true gift of the holidayProgram Fee: $10 for each evening or $25 for the whole series No one will be turned away for lack of funds...
Green Friday This holiday, come celebrate an alternative to "Black Friday" by gathering at the beautiful Marydell for "Green Friday" DONATIONS ARE WELCOME!If you are in the mood to spend, we will be collecting donations to support sustainability initiatives at...
Our Tree of Peace & Light This year, God willing, we intend to gather in person at Marydell Faith & Life Center's Dining Room. We will stream the prayer service either on our Facebook page or on YouTube for those who prefer to stay home. We will let you know....
Ready to welcome spring? Date: March 26, 2022 Time: 11:00am-12:30pm Come join us anytime throughout the morning in the Children's Garden for our first seeding of sugar snap peas and radishes. Help plant and learn best practices for your own pots and gardens. Lead...
Event Details: Educational and informational demonstrations of the harvesting of maple sap from local trees and the production of maple syrup. Cost: FREE Attendance: Open to the general public Register : Via phone (845)-358-5399 or email at mflc@marydell.org
at The Marydell Children's Garden In 5 afterschool sessions, children ages 4-9 will learn to plant and tend a vegetable garden, explore the science behind growing plants, bug hunt, do some crafting and experience the joy of growing their own food! Date: Friday May 13,...
Date: Thursdays June 2, 9, 16 & 23 Time: 6:30 - 8pm Please email us to register: mflc@marydell.org Join 4 weeks course to explore how mindfulness and meditation can cultivate peace for ourselves and peace planet. (Click for Flyer)
Experience the healing and wellness-promoting effects of forest bathing, the practice of immersing the senses in the atmosphere of the forest. Date: June 18th, 2022 Time: 8:00am -10am To register please email us: mflc@marydell.org Suggested donation $10-$25 (download...
Swimming lessons for ages 5-12 only Session Dates: Session 1 (Jul 5th-15th) Session 2 (Jul 18th-28th) Session 3 (Aug 1st-11th) Session 4 (Aug 15th-19th) (link to flyer) To register please fill out this form (https://forms.gle/tBr7nLys4hyYwNiy5). Please click the link...