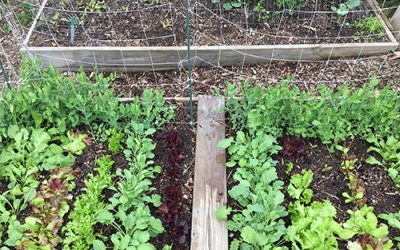 Ready to welcome spring?
Date: March 26, 2022
Time: 11:00am-12:30pm
Come join us anytime throughout the morning in the Children's Garden for our first seeding of sugar snap peas and radishes. Help plant and learn best practices for your own pots and gardens. Lead gardener, Kathy, will answer your questions about early season gardening while providing hands on demonstration.
read more
"What drew me to Marydell was being able to expose my students to the outdoors and an environment completely different from what they are used to. Most of my participants are not used to seeing so much greenery and they do not get to go outside their neighborhood. I felt the beautiful grounds at Marydell were a great experience for the children. I wanted also to provide a safe space for my participants to go swimming.
Marydell is a special place because the staff has always been very kind and caring towards the children and my staff. It is very well maintained and the children really love it there. They get to learn a lot about nature. The hikes, beach walks, and natural crafts make our inner-city day camp feel almost like a traditional sleep away camp. The addition of the garden has been a wonderful experience for the children as well."